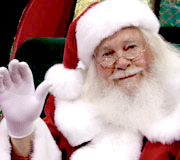 Ho Ho Ho
Santa will be at the Christmas Gift & Hobby Show throughout the show to greet visitors and children alike.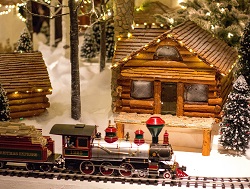 North Pole Express
Check out this brand-new Gift + Hobby Show feature from landscape architect Bill Brown, offering a glimpse of what a ride on the Polar Express might be like! Watch the miniature train make its way through darkened tunnels and over snow-capped mountains on its journey to the North Pole. Don't miss this magical Christmas display!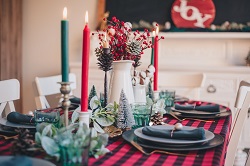 Holiday Tablescapes
Whether you relax and indulge or are busy entertaining, the holidays give you the perfect chance to set your table with some festive flair. A group of local designers offers Gift + Hobby Show attendees a hearty dose of tabletop inspiration, from the simple and stylish to the elegant and elaborate. Make sure to check out these gorgeous displays!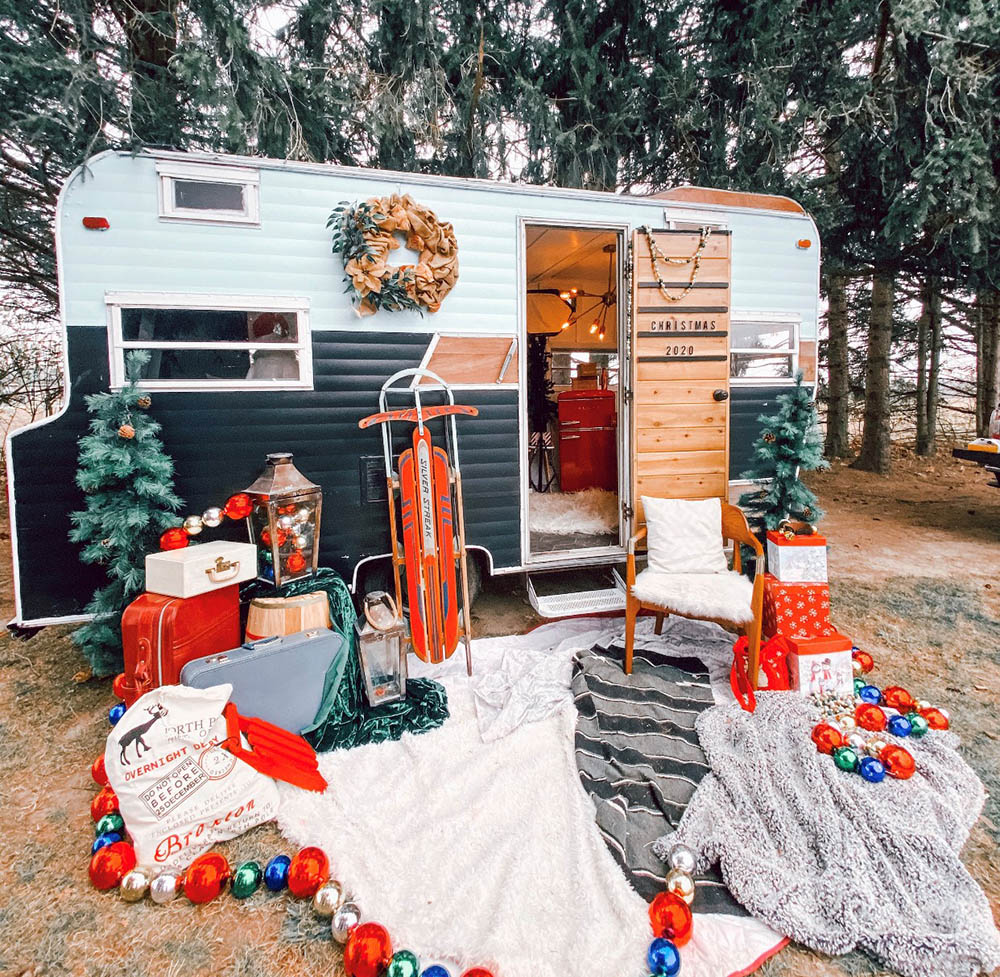 Pixie Gypsy Camper
Pixie Gypsy is a fully-remodeled 16' 1971 Pixie Piker camper turned into a mobile photo booth! Come see Pixie Gypsy all decked out for Christmas, and snap pics with your friends and family on site!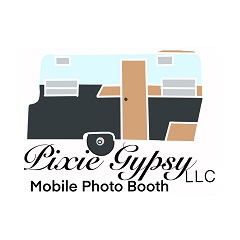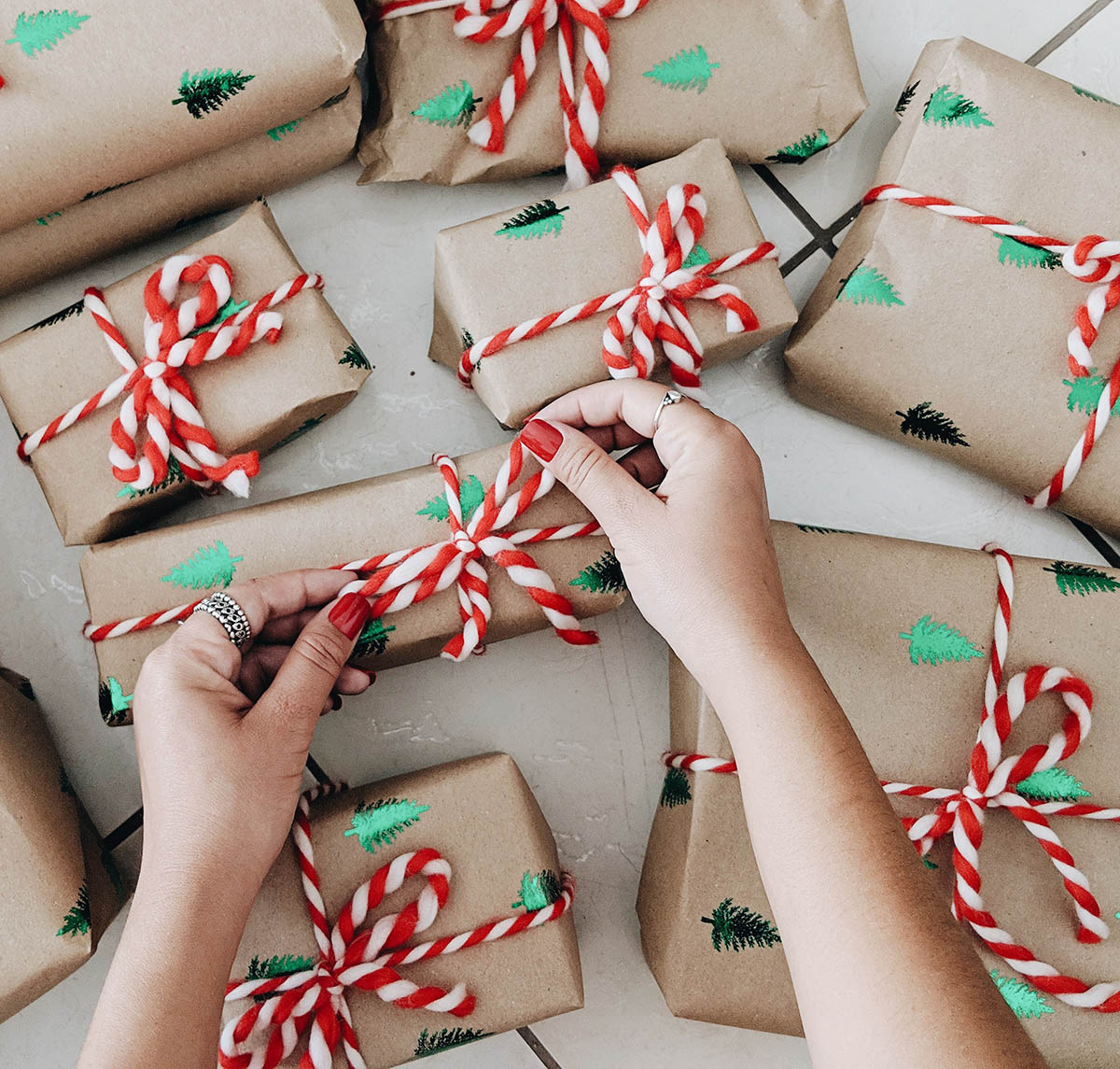 Cherie Lowe's Favorite Finds
Cherie Lowe, the Queen of Free featured on WTHR-TV, The Wall Street Journal, Yahoo Finance (and more!), is known for sharing freebies and strategies for everyday savings along with inspiration for those pursuing a debt-free life.
Cherie has selected her top five favorite finds from this year's Christmas Gift + Hobby Show. See all details about the products and vendors here!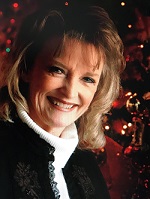 Zuzu from "It's a Wonderful Life" Returns with a New Cookbook
Best known for her role as Zuzu Bailey in the classic 1946 film "It's a Wonderful Life," Karolyn Grimes returns to the Gift + Hobby Show with her new cookbook! Newly-updated in honor of the 75th anniversary of "It's a Wonderful Life," the cookbook celebrates the movie with delicious recipes, all-new movie anecdotes, interviews, trivia, photos and more.
Meet Zuzu, get her autograph, and pick up a cookbook inspired by one of the most beloved American Christmas films of all time!
Meet Zuzu in booth 499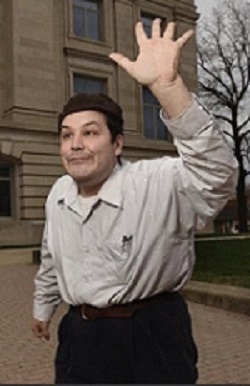 Joel Alvarado
Joel Alvarado is a Hoosier at heart. At a young age Joel's vocal talents were discovered when he was selected to sing backup on tour with Dennis Deyoung, of the band Styx, during Deyoung's solo tour. After, Deyoung gave "fatherly" advise and encouragement, Joel made his way to Los Angeles, California. His career has led him to work in development of some of televisions most outrageous personalities from VH1, OXYGEN, MTV, truTV, and E! Network to name a few.
Casting and film production are a true passion for Joel. He loves to discover people's creative talents. He has appeared in TV and movies throughout the years. Joel Alvarado is the modern day "Goober Pyle" due to his role in the movie "Mayberry Man", based on the classic tv show, "The Andy Griffith Show". You can now follow Joel on Instagram at theofficialgoober
Meet Joel Alvarado in booth 344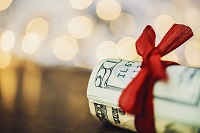 Be Merry with Merry Money
Merry Money is back — with a twist! All show attendees get the chance for some extra green this holiday season. You can register to win Merry Money at the Show Information Booth. A winner will be drawn every hour throughout the show — all five days of the show — to receive $25 in Merry Money to use at any one vendor of your choice at the Christmas Gift + Hobby Show!
Plus, be on the lookout for some surprise elves handing out bonus Merry Money for those showing off their best festive outfits!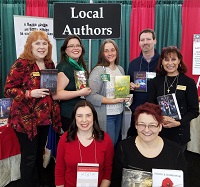 Local Authors
Give the gift of reading or stock up for yourself! We are excited to be featuring over 20 local authors! They are offering everything from children's books to fantasy, historical fiction, horror, humor, inspirational, military history, mystery, paranormal, poetry, romance, science fiction, spiritual, suspense, true crime, and more!

Celebrate and support the creativity in your community by purchasing personalized, autographed books from your local authors at Booth #306!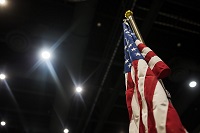 HERO DAY - Thursday, November 11
Pay honor and tribute to all our veterans on Thursday, November 11! All veterans and active duty military get FREE ADMISSION for the day. Just bring a valid ID, and come enjoy the Christmas Gift + Hobby Show!