Exhibitor Spotlight: This And That Creations
Sep 16, 2019, 19:36 PM
We're excited to welcome This And That Creations to the 2019 Christmas Gift + Hobby Show,, happening November 6-10 at the Indiana State Fairgrounds. Before you visit this unique vendor in Booth #108, check out our fun interview below.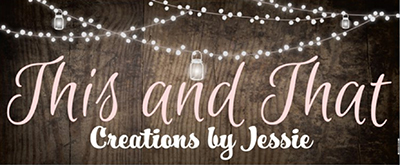 Q: Please describe your products.

"I make handmade home and patio decor sure to put a smile on anyone's face."
Q: What are your best tips for the holiday season?
"Make a list and check it twice! Cherish memories, not things!"
Q: What are your featured items this season?
"Wooden plant stands for porch or patio with personalization available upon request."
Q: What's your best holiday shopping advice?
"It is better to give than to receive!"
Q: What's your favorite part about in the Christmas Gift + Hobby Show?
"My favorite part about being a part of the show are the smiles it puts on someones face knowing they found the perfect gift and I made it."
Q: What's your favorite Christmas movie?
"A Christmas Carol"
Q: Is there anything else you think folks should know about your business?
"I am just a small one woman show, so everything I create comes from the heart. I absolutely love what I do and it brings me much joy! I also offer personalized options by request to add that special touch to any gift."
Taking over the Indiana State Fairgrounds from November 6-10, a trip to the Christmas Gift + Hobby Show is the perfect way to start your holiday season. Shop hundreds of vendors, including This And That Creations, to find thoughtful gifts for everyone on your list.