RAD Books & Games, LLC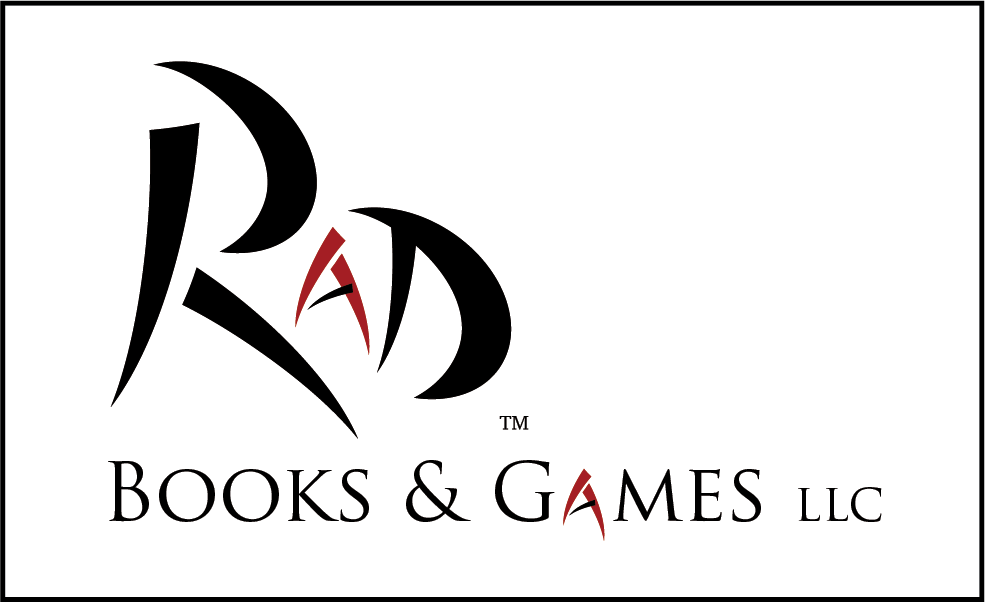 Booth: 332
1620 S. OHare Blvd.
OUR MISSION: Connecting family and friends through quality books and games.
RAD Books & Games, LLC is a small, family-owned and operated business dedicated to developing and delivering captivating children's literature and engaging tabletop games.
Have you ever been lost in a good book or immersed in a game for hours on end? We have.
Does your closet have more games than clothes? Ours does.
Do you love sitting down to read with the young people in your life? We do.
Our entire family is passionate about gaming and we all love to read. We regularly share our tabletop gaming habit with extended family and friends. With RAD Books & Games, LLC we hope to expand that circle of influence. Embracing the thrill of victory and the agony of defeat. Learning to win and lose with grace and dignity. Helping children explore and create. Promoting literacy and life-long learning. Strengthening families and friendships.
That's our mission and our promise to you.