Mrs. Mason's Co.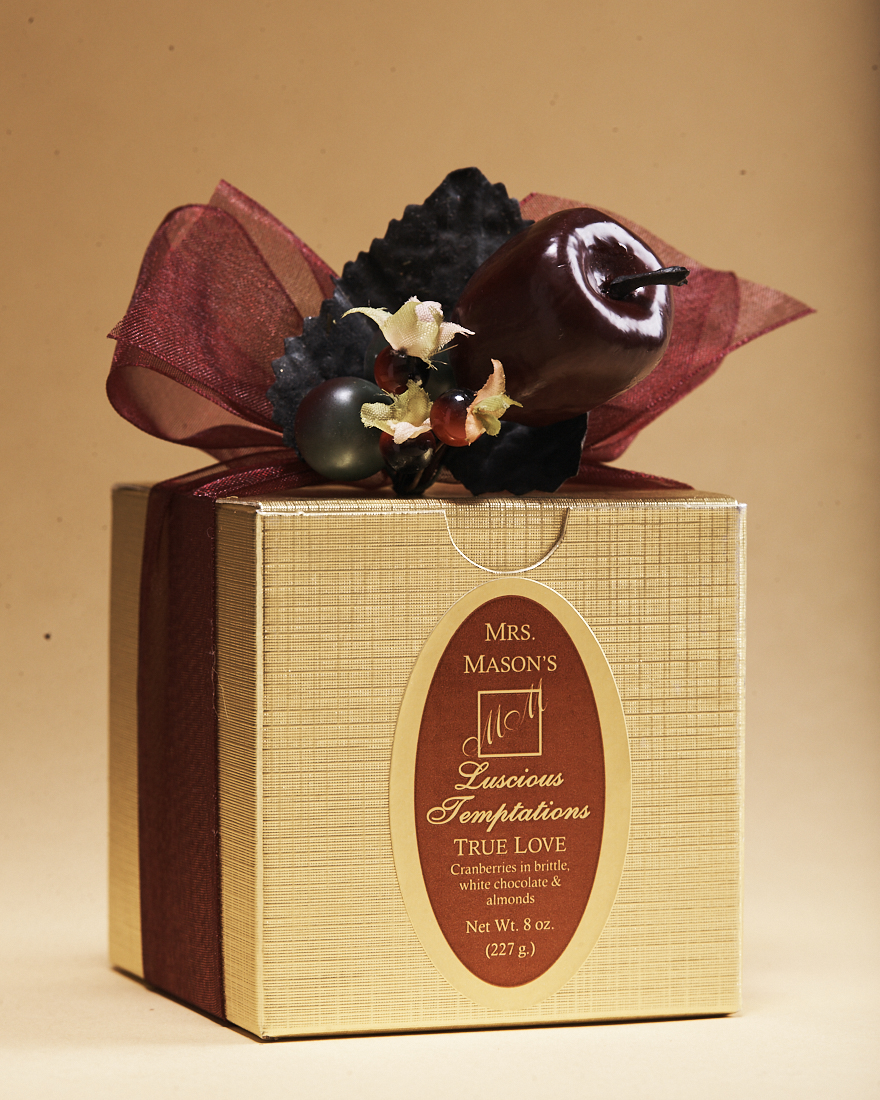 Booth: 250
619 S Washington Ave.
Mrs. Mason's Co. makes handmade premium brittles, which are packaged in elegant gift boxes. We are the only company in the country that makes brittles with a dried fruit in the middle. Of our ten varieties, five of them contain a dried fruit. Mrs. Mason's is known for our crisp textures, unique ingredients, and exquisite packaging. We also make Brittle Bonbons, which are the perfect solution to anyone who may be hesitant about trying our brittles. With rolled brittle centers, our delicious bonbons are double-dipped for a thick chocolate shell. Mrs. Mason's premium brittles are the perfect gift for anyone who is hard to buy for.
We also provide custom packaging for corporate accounts, and we ship all over the country within 48 hours. We're confident you'll love our products! Please come by and we'll fill you up with yummy samples!
to our website and use Code "Indy#1" for a 10% discount!
Premium brittles, brittle bonbons, Bare-naked Cashew, XOX, Best Friends, Chocolate Covered Cherry Brittle, Apple Crisp Brittle, Lemon Allure, Peanut Brittle, gifts, corporate packaging, Luscious Temptations, online.