Exhibitor Spotlight: First Sgt Woods
We're excited to welcome First Sgt Woods to the Christmas Gift + Hobby Show. Before you visit this unique vendor in Booth #105, please enjoy our brief interview with owner John Marchal.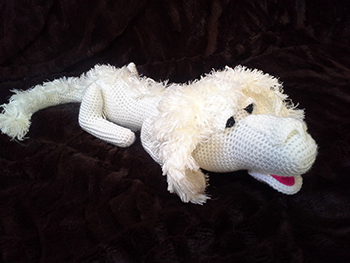 Please describe your products.
"Bandsaw puzzle boxes, Banks made with original PO box doors. Some of the banks are in the shape of trucks. All are made with hard woods, with most made with exotic woods. We also have a variety of crocheted animals. All items are made locally Every thing is one of a kind."
What are your best tips for the holiday season?
"If you see something that strikes your fancy, don't wait to go back later to get it as it may be gone."
What are your featured items this season?
"Cell phone amplifier. A limited quantity."
What's your best holiday shopping advice?
"Pace yourself."
What's your favorite Christmas movie?
"How The Grinch Stole Christmas."
Don't miss your chance to shop First Sgt Woods and other unique vendors. Get your Christmas Gift + Hobby Show tickets today! We can't wait to see you at the Fairgrounds November 6-10.
Nov 2, 2019, 12:36 PM