Exhibitor Spotlight: Anderson's Hands Of Wax, LLC.
The Christmas Gift + Hobby Show has gifts for everyone on your list - including youngsters and the young at heart. If you're looking for a unique present, be sure to visit Anderson's Hands Of Wax, LLC in Booth #462. But first, check out our Q&A with owner Michael Anderson.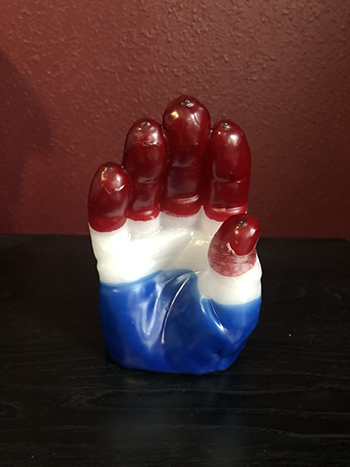 Please describe your products.
"We offer a fun time making you a wax mold of your hand, kids and adults alike love this activity. It's great for parties and event or you can have the kids do this as a keepsake over the years"
What are your best tips for the holiday season?
"Enjoy your family and make memories, it's a time you can never get back."
What are your featured items this season?
"We do single hands- single Color or multi color, we do double hands single or multi color and we do flowers."
What's your best holiday shopping advice?
"If you see something that makes you think of a loved one and it's within your budget get it. The first instinct is usually correct."
What's your favorite part about being in the Christmas Gift + Hobby Show?
"It's our first time, I have been to the show for several years and love it, excited to get to provide a service this year."
What's your favorite Christmas movie?
"Christmas Vacation."
Is there anything else you think folks should know about your business?
"We are a small family run business and would greatly appreciate the chance to make your event lots of fun."
The Christmas Gift + Hobby Show is only a few days away! Get your tickets now and start planning your visit. We can't wait to see you at the show!
Oct 30, 2019, 12:00 PM