Taking Crafting to a Whole New Level
Get crafty this holiday season with a little help from Chalk Couture and the Christmas Gift + Hobby Show!
Gail Fewell
is bringing
Chalk Couture
to the Christmas Gift + Hobby Show — an amazing new company taking the crafting world to a whole new level!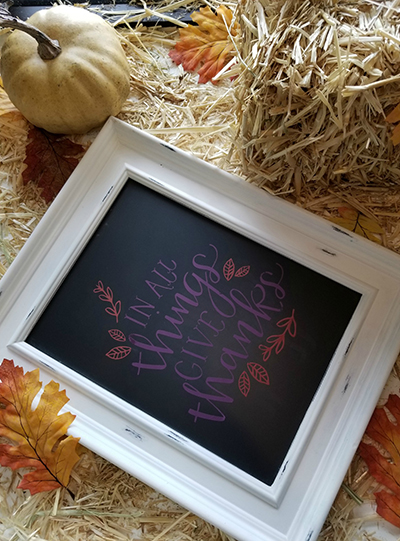 "It's for every person who has ever wanted to create something beautiful and didn't think they could. And for the person who has loved creating for years … this is a world of endless possibilities for you," Gail said.
As we head into the holidays, here is just one of the amazing projects you can work on with Chalk Couture. Follow along with Gail's tips and photos to make it yourself! (insert photos with blogs)
You are using the Chalk Couture "In All Things" transfer along with their Aiden 9"x12" porcelain metal frame. (BONUS: This is magnetic, so you can add dimension to your designs with magnets.). You are also using Chalkology Paste in Aubergine and in Brick. And don't forget the squeegees!
1. Chalk Couture transfers have a backing on them. Just peel the transfer from the backing, but make sure to set the back aside so you can replace the transfer once it is clean.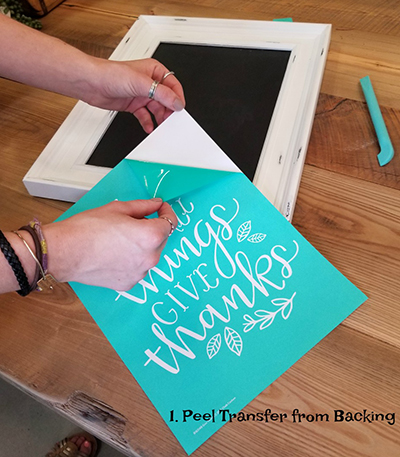 2. Place the transfer on the surface you want to design (chalkboard, glass, wood, ceramic, fabric, etc.). Make sure there are no bubbles under the transfer.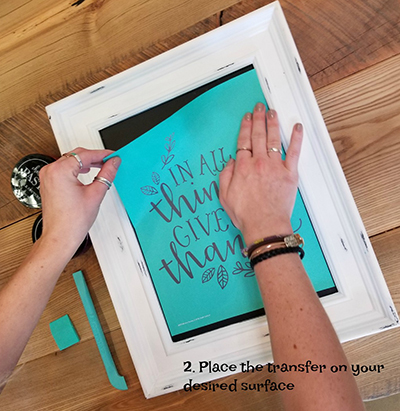 3. Have your Chalkology Paste, squeegee and scraping tool all ready to go!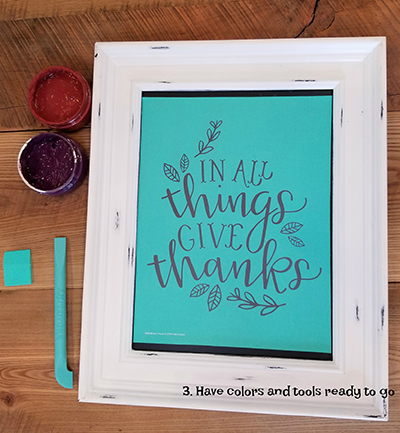 4. Pick up some paste with your squeegee, and start smearing down on the transfer on the design part.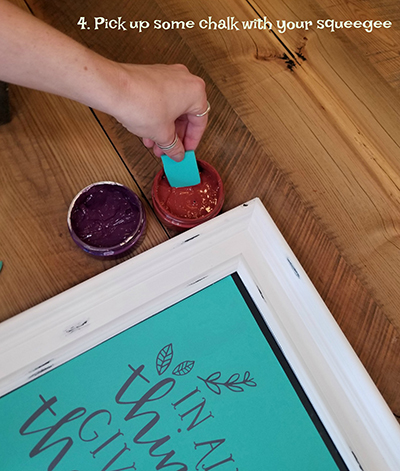 5. You'll want to scrape off all the excess back into the jar of paste.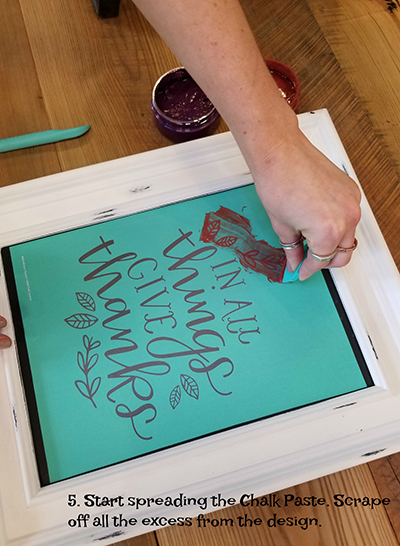 6. Work quickly but efficiently — you don't want the paste to dry before pulling the transfer up.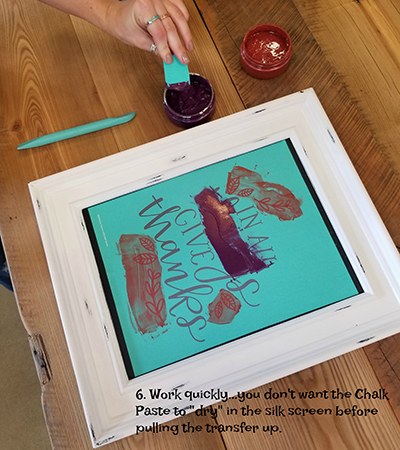 7. Once you have all your paste colors down and excess scraped off, start pulling the transfer back, working side to side so you don't stretch it.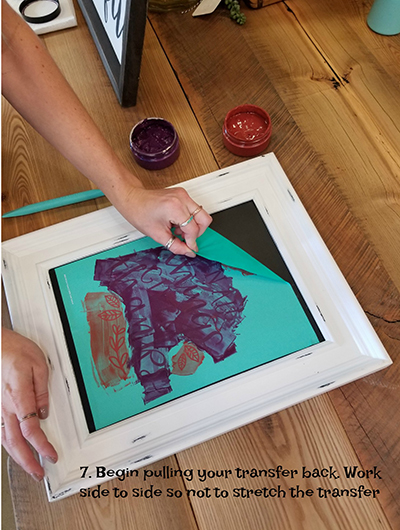 8. The transfers are completely washable and reusable!! Wash off the paste and air-dry sticky side up. Once the transfer is dry, just place back on the backing sheet.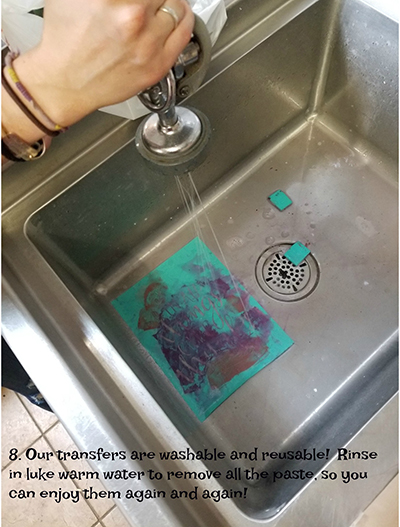 9. What is left is a beautiful design you created in your colors, your style, your way.
What's the best part? "On chalkboard surfaces, the paste will be dry to touch — no wet dog noses or baby hands or shoulder bumps will wipe it away," Gail said. "But add a little water, and you can rub off the design and have a blank board again just waiting for an amazing new creation. Blend colors, mix and match transfers — the possibilities are truly endless."
Gail will be at the Christmas Gift + Hobby Show November 7-11 in Booth 413. Stop by and give Chalk Couture a try!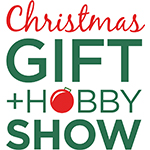 NOVEMBER 7-11, 2018.
INDIANA STATE FAIRGROUNDS