Exhibitor Spotlight: Stacey's $5 Bling on a Budget
Stacey's $5 Bling on a Budget is bringing affordable jewelry to the Christmas Gift + Hobby Show. Get the scoop here before you visit them in Booth #425.
We're pleased to welcome
Stacey's $5 Bling on a Budget
to the Christmas Gift + Hobby Show. Before you visit them in
Booth #425
at the Indiana State Fairgrounds, get the scoop on what they're bringing to the show.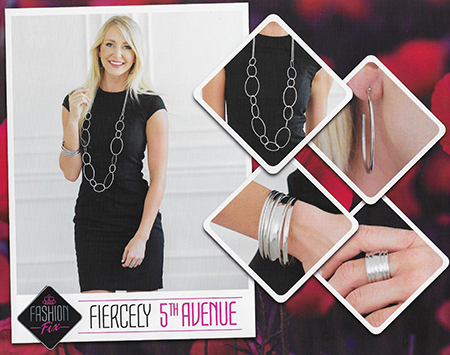 Please describe your products.
"I am an Independent Consultant for Paparazzi Accessories. Paparazzi specializes in fun, affordable and fashionable accessories for adults and children. We sell earrings, necklaces, bracelets, rings and hair clips...all for $5.00 each! We also have a Starlet Shimmer line for the Little Diva's for $1.00 each!"
What are your best tips for the holiday season?
"Thanksgiving, Christmas, New Year's -- the holiday parties are just around the corner! You're probably thinking of the outfits you'll be wearing for those events, BUT, these outfits are never complete without the perfect jewelry!! Since Paparazzi jewelry is ONLY $5, you can afford to purchase a complete set to go with EACH outfit for EVERY holiday without breaking the bank!! Here are some holiday jewelry tips that will help spice up any outfit this holiday season!
1. Have a set of Classic Jewelry - when you have a fail-proof set of classic jewelry by your side, it will save you time during those last minute holiday party invites. A simple necklace, bracelet, earrings and ring will always come in handy. Choose from gold, rose gold, silver, gunmetal, copper or brass. A gold or silver necklace will look great with an off the shoulder little black dress!
2. Have at least 2 Statement Pieces - some parties require you to dress up a bit more formal. A statement piece can turn your outfit from bland to stunning!! But keep this in mind: when wearing a statement piece, just pick ONE. Choose one piece and let it stand out! You can pair your little black dress with a statement necklace, put your hair up and wear some statement earrings or top your outfit off with a beautiful statement ring or bracelet. Since it's holiday season, choose something extra sparkly for a statement piece!!
3. Mix and Match - you will definitely dress to impress when you mix and match your jewelry and your metals! Wear a silver necklace and pair it with a silver bracelet and ring. Grab a necklace that has silver, gold and gunmetal in it. You can add a silver and gold bracelet and gunmetal ring to complete the look! The possibilities of mixing and matching are endless!!
4. Don't be Afraid to Layer - it's essential to create a balanced look when layering, so spacing is key. Each piece should compliment the next one and displayed naturally. It's good to mix bold statement pieces with fine and delicate ones - it's important to get variety. Also, consider the neckline you're wearing when layering necklaces; the simpler it is, the more decorative you can be. Holiday season is great for layering - from formal party dresses that feature an exposed neckline to a plain colored turtleneck worn to your work party. Whatever the function, choosing a classic ensemble, a statement piece or mixing metals, textures and stones, will create a look that is unique and exciting! And don't worry about it matching perfectly - the important thing is to have fun!"
What are your featured items this season?
"The latest trends show that leaves, feathers, bold pieces, layers and tassels are really popular right now! I'll be featuring several of these items along with some surprises!"
What's your best holiday shopping advice?
"The best holiday shopping advice I can give is to establish a budget and make a list! Let Stacey's $5 Bling on a Budget help you stick to your budget by stocking up on $5 jewelry for the jewelry-lovers on your list. And don't forget the Little Divas - we have kid's rings, earrings and bracelets for just $1.00!"
What's your favorite part about being in the Christmas Gift + Hobby Show?
"My favorite part about being in this holiday show is being able to meet my customers in person. A lot of my business is done online which doesn't allow my customers to actually see, feel and try on the jewelry. By meeting them in person, I can spend extra time getting to know exactly what they're looking for, offer some different options, and allow them to create a more personalized gift for themselves or for someone else."
What's your favorite Christmas movie?
"My favorite Christmas movie is
National Lampoon's Christmas Vacation
."
Is there anything else you think folks should know about your business?
"I want people to know that Paparazzi rolls out new items EVERY day (Monday - Friday). While this is great for variety, it also means that items are very limited. So, if you see a piece you like, grab it, because once it's gone-----it's gone! Stop by daily and sign up to win an Exclusive Fashion Fix set! 5 days of shopping - 5 different sets to be given away! No purchase necessary. I look forward to seeing everyone!!"
The Christmas Gift + Hobby Show is filling the Indiana State Fairgrounds with hundreds of vendors to help you find something for everyone on your Christmas list. We'll see you November 7-11.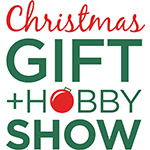 NOVEMBER 7-11, 2018.
INDIANA STATE FAIRGROUNDS