Ringing In The Holidays
From a small group of seven to a full-on bell chorus of 15, read on to find out what inspires an Indianapolis bell ringer group throughout the season!
Performing across Indiana, the Circle City Ringers have been bringing musical joy to people of all ages for years. As a nonprofit organization, they provide harmony and sounds of delight everywhere they go.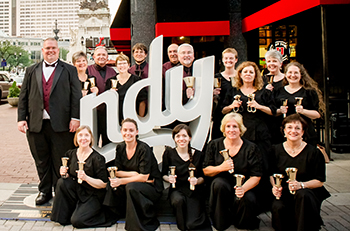 Marcia Poisel, one of the members of this amazing group, said her passion for bell ringing started out in her early teens and has only grown over the years into her adulthood. Check out this Q&A for more about why Marcia likes to perform and how she got interested in this fascinating instrument.
When were the Circle City Ringers created?
"In the spring of 2005, a group of like-minded ringers from a previous group called the Indianapolis Handbell Ensemble decided we missed playing and wanted the chance to perform again. We found a local church that let us borrow their bells and rehearsal space to hone our craft. This small group of seven has now grown to 15 strong with our own bells, tables and space of our own."
How often do you practice? How far out do you prepare for performances?
"We rehearse about once a week and can generally be good at performing a piece after we try it out about half a dozen times. A "piece" or song is chosen by our director, Mike Keller, and then agreed upon by the rest of the group. For Christmas music, we typically rehearse about six months out as we get ready for the holiday primetime in November and December."
How did you get into bell ringing?
"I started out bell ringing for my church as a teenager, and I learned to love it. Now I get to play more adult music that challenges me. I found other people who enjoyed the art of bell ringing, and it became a true life-long passion."
What are your favorite songs to perform?
"In the Mood" – Glenn Miller
"Sleigh Ride" – Leroy Anderson
"The Grinch" – Dr. Seuss
What is the most challenging part of being a bell ringer?
"Following the director is probably the most challenging. We want to make the piece as beautiful as it can be, and that takes everyone being at the top of their game at the same time. We want to have our music be heard as beautiful to reach the hearts and ears of people listening. I always want to give my all."
What is your favorite thing about Christmas time?
"I think for me it's about seeing families together, enjoying quality time they sometimes miss throughout the year. I love seeing the kids' faces light up at decorations and the general spirit of Christmas."
You can see the Circle City Ringers on Saturday, Nov. 10 at noon at the 2018 Christmas Gift + Hobby Show at the Indiana State Fairgrounds.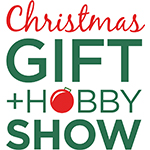 NOVEMBER 7-11, 2018.
INDIANA STATE FAIRGROUNDS